I read an interesting article in The Edge recently. Read about it at Hotel facing headwinds
The world is faced by new competition everyday. Today we have competition in the hotel industry against short term rental.
Lets look at the figures taken from www.edgeprop.my.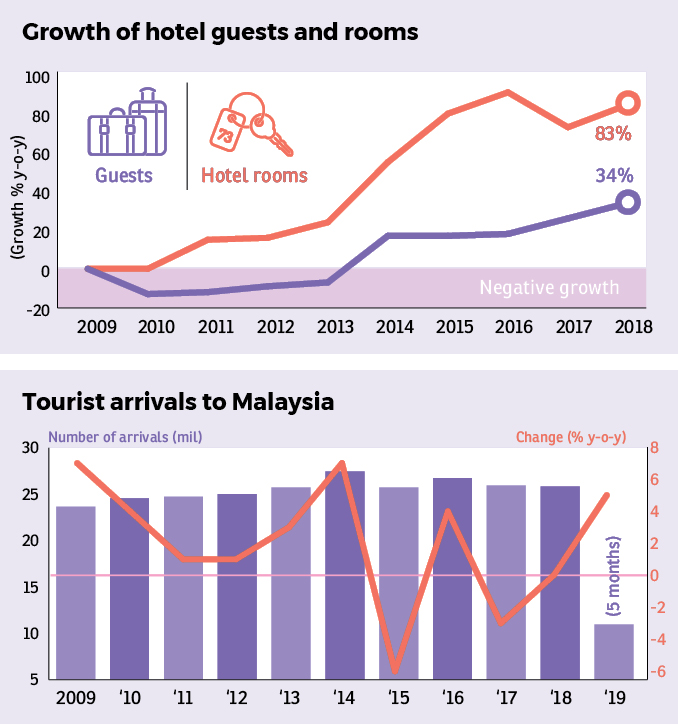 www.edgeprop.my
As for me I feel that the hotel industry should look at it as a fair competition. No doubt sales is slow,  the hotels should be looking an how to differentiate themselves in the industry. They should not look at short term rental as a direct competition.  We cannot blame short term rental as increasing the incoming supply of rooms. People look for alternatives way to travel and to stay. The best alternative they can find is short term rental accommodation which is cheaper. Cheaper does not mean the place will be lower class than the hotels. I have stayed in short term rental which is better than a hotel room.

They can argue that short term rental is not regulated by law. Let's look at e-hailing rides. When they first started they are not properly regulated. Today, e-hailing drivers will need a license to drive. They are regulated today. As for short term rental, it will take some time for the authority to regulate the industry. Slowly but surely.  The authorities  acknowledge there are many illegal short term rental, they are trying their best to regulate the industry.
*Please be advised that not all properties can be operated as short term rental.
What I believe is that Short Term Rental is here to stay. It's a matter of time, this industry will be regulated.